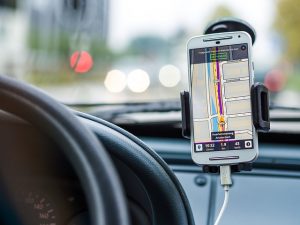 Although there are a handful of ironclad contributors to the car insurance for which you're eligible – marital status, age, city of residence, etc – there are still some things that you can do to ensure you maximize its utility. For example, vehicle choice matters a lot; cheap auto insurance can be found online here, after you take a look at these five tips that help you better position yourself.
Become Familiar With the Different Types of Car Insurance
This is important so that an insurer doesn't bundle together different types into a single package, with you none the wiser. There's property damage liability, bodily injury, collision coverage, uninsured motorist and even medical payment insurance.
You'll be paying a monthly premium that, of course, rises with each one you add. To make things easier, there's the deductible-carrying comprehensive physical damage coverage, as well. Visit the federal government-supported car insurance types site to learn what kind of coverage is being offered in your area.
The Automobile Matters
All this means is that if you fancy an expensive vehicle, then your insurer will likely make you pay more for driving it. After all, it costs more to fix it if it's involved in any accident – whether you caused it or not. This is because insurance is predicated on the cost of the car, the expense in repairing it and the frequency of involvement of that particular brand/model in thefts and collisions.
Does Gender Play a Part in Insurance Premiums?
This seems unavoidable, given that insurance premiums are a reflection of a multitude of factors. As a result, yes, who you are influences your rates. For example, unmarried  men under the age of 25 tend to have the highest rates; since they are on the road a lot more, they are involved in more accidents.
Being convicted of traffic violations and your involvement in any accidents will raise your rates regardless of gender or any other personal metric. As a result pay attention to the things you can control to minimize your car insurance payments.
Take an Accounting of the Amount of Insurance You Need
As a start, just do a search on the common types of insurance that men or women your age in your city purchase. You most certainly do not want to be underinsured; nor do you want to be paying too much per month for very unlikely occurrences.
Of course, this really matters if you cause the accident; but you cannot ever be certain that you won't – no matter how carefully you drive. Get more than the minimum car insurance allowed by your state, so that if you ever hit that Jaguar, you won't run the risk of losing your property and destroying your credit.
Investigate What Discounts May Apply
You can do some research, or simply ask your insurance agent. Find out how insured drivers in your family are doing, as discounts may apply based on certain factors. Don't balk at paying more for comprehensive physical damage insurance – doing so can save you as much as 30 percent on your premiums.
Talk to your agent about the other options available – she should be eager to help you because of the fierce competition in the insurance industry. There are even some insurers that essentially pay you for driving fewer than a standard number of miles per year, so carpooling and public transportation every so often can save you a lot.
Like Us? Sign Up!
Subscribe to Kids Ain't Cheap and get our latest content via email.