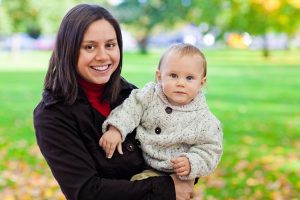 Today we have a guest post from Listen Money Matters about how you can pass investments on to your kids. Enjoy!
One of the worries people have when they start gaining wealth is how to pass it on to their children if something should happen to them.
Just about all of us have heard stories about someone who has passed away and a large chunk of their property and investments was taken by the government because there was no will in place to protect it and pass it on to their children. That doesn't have to happen to you because there are at least 5 ways to pass investments on to your kids.
Name Them as Beneficiaries
When you first set up retirement accounts, such as a 401K, you fill out paperwork naming the beneficiaries of your investments in the event of your death. However, many people don't remember to keep this documentation updated. It's a good idea to review who you have listed as your beneficiaries from time to time, and especially if you have several different investments. You need to remember that who you list as your beneficiaries can supersede what's written in a will.
Write a Will
Go ahead, write a will and use transfer on death deed if you have assets, including investments, to leave to your children. Hiring an attorney can help with this process because they know the current laws about what can and can't be done to help your kids avoid paying taxes on their inheritance.
Create a Trust
If you have significant real estate investments, for example, you may want to set up a trust and include the real estate in that trust. There are several steps involved in this process, and hiring an estate planning lawyer can help you through the process. In addition, you could make the trust an irrevocable living trust, which can prevent assets from having to go through the probate process. Another option is the revocable living trust, which allows you to stay in control of the assets while you are living and then pass to your children as part of your estate. Again, this is a process best handles through a lawyer to make sure it is set up properly.
Purchase Life Insurance
You can name your children as the beneficiaries of your life insurance when you take out the policy, but if you also have an estate, you could put the life insurance into an irrevocable life insurance trust. The advantage of setting up an irrevocable life insurance trust is that the life insurance in the trust is not counted as part of the estate, which saves on taxes.
Set up a 529 Account
You can grow money tax free in a 529 account for your children to use for their education. Each parent can contribute up to $14,000 per year to this account without suffering a gift tax, but there are certain rules you have to follow. For example, the money must be used for a college education. Another drawback is that investment options are limited, so before you decide to set up a 529, make sure it is the right choice for you.
Using these 5 ways to pass investments on to your kids can help ensure their inheritance stays in their pockets instead of the pockets of Uncle Sam.
Kayla is a personal finance blogger in her mid-20s who loves to write about money topics of all kinds.
Like Us? Sign Up!
Subscribe to Kids Ain't Cheap and get our latest content via email.