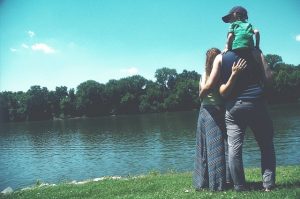 Traveling to a new place can be a wonderful experience for adults and children. For adults, the destination may simply be a lavish vacation. Children can learn more about the world and develop their social skills.
Experience New Cultures
A textbook can give your child a limited amount of information. If you want your child to experience new cultures, your child needs to travel to new destinations. When your child leaves the airport, he might be shy. After a few days, he will be engrossed in the new culture. The new experiences will give your child new perspectives.
Appreciate the Simple Things
Like most children, your child probably complains about chores and food. Most children do not know that books and television are luxury items in poor countries. Traveling to new places can help your child appreciate basic things.
Boost Your Child's Confidence
The world can be a scary place, and many children do not know how to handle tough situations. Your child will learn assertiveness when he travels to a different country. He might have to deal with a rude server at a restaurant. He will learn how to assert himself in a calm and respectful manner. When your child has to deal with a bully at school, he will know how to assert himself.
Be More Accepting of Different Cultures
If your children do not travel, they might have a negative opinion of other cultures. The media can brainwash your child. Your child will see beautiful scenery, and he will learn about the local customs. He might learn a new language while he is learning about a new culture.
Teach Your Kids Patience
When you travel, you should expect the unexpected. You will have to deal with travel delays and communication barriers. You will wait in long lines, and you will have to go through security checkpoints. Your children will learn how to keep themselves entertained for long stretches of time.
Bring Your Kids Closer to Nature
Urban areas have beautiful architecture, but they do not have natural beauty. If you are traveling overseas, your children will see a large variety of vegetation, animals and insects.
Taste New Foods at Local Restaurants
You may be able to cook tasty meals, but your kids might want to sample new foods. If you are not a gourmet chef, you might not know how to prepare exotic dishes. When you travel, the local chefs can give your children tasty gourmet meals.
Show Your Child Diversity
Your children can learn about diversity in a classroom, but social media can give your children a biased view of the world. When your children are exposed to different cultures, they will learn that all people are alike in some ways.
Do not let finances keep you from traveling around the world. Fast loans online can help you pay for your next vacation. You do not have to take your newborn on an international trip, but you should take your children on your next international vacation.
Get Your FREE Book Now
Get a copy of "Teach Your Kids About Money," a Kids Ain't Cheap ebook, FREE by signing up.