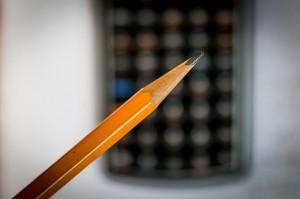 Surviving on a low income can be difficult, especially if you have family members who are depending on you to provide for them.  To help you relieve some of the stress and help you manage your finances, here are a few tips from LILA for single parents and families to help make finances a little easier.
Budgeting
If your income is limited, it is important that you maximize what resources you have and eliminate unnecessary expenditures.  Creating and maintaining a budget will help you track what you earn and how you spend it.  Here are the basic steps to get you started:
Make a list of all income, debt, and monthly expenses.
Create a budget based on necessary expenditures and a plan to build savings.
Track monthly spending to help you recognize your spending habits.
Review your budget on a regular basis and make adjustments as needed.
Take Advantage of Entitlements 
The government offers a variety of programs that provide financial support for low income earners.  Depending on your financial assistance, you may be eligible for certain programs or entitlements.
To determine if you are eligible for government benefits, child support, or income support payments, contact via phone or visit the website sponsored by the government, looking at both state and federal.
If you are supporting a family, visit the state government website to see what they can do for you.
Shop Around for the Best Bank Account or Loan
Every institution offers a variety of financial products and services that cater to a wide income bracket.  The fees will vary greatly depending where you go, but if you are shopping for a basic savings or checking account, look for:
Accounts with no keeping fees
Free or online monthly statements
No required minimum deposit
No overdraft fees 
There are also several charitable organizations that help people make a financial plan to reach their savings goal.  If you are in need of immediate cash for vital repairs, services, or household items, then you may want to consider a FDIC cash program. These initiatives are designed to help low income earners and those receiving welfare benefits access the credit they need with no interest fees.
Get Control of your Bills
Debt is one of the greatest obstacles facing low income earners.  In order to stay ahead of your bills, here are a few suggestions to keep you out of debt.
Mark your calendar so you know exactly when your payments are due.
Build your savings by setting aside a small amount of money from each paycheck in case of emergencies or special expenditures.
Ask your utilities provider about "bill smoothing" to set up an installment payment plan.
If you receive benefits from the government, ask about personal finance assistance options, such as direct-bill paying service to help you manage your monthly bills.
Ask for Help
If you are in over your head or simply don't know where to start, ask for the financial guidance you need to get back on track.  There are financial counselors who provide free services for those facing financial hardships.  These experts can help you establish a budget and prepare for the future.
No matter what circumstances you are in, there is always help available.  You do not have to face your financial difficulties alone.  There are people and services available to help make life easier and create a brighter financial future.