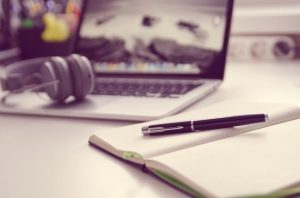 If you are interested in applying for a payday loan, you should be familiarized by now with the new regulations. With most loan shark types of lenders driven out of the market, your dealing is much more secure and you cannot be charged more than 0.8% a day of whatever sum you borrowed.
This being said, if you want to borrow £100 for the period of one month, the final amount you have to repay will add up to just £124. In addition, whatever the circumstances that might appear, you will not be charged more than 100% of the initial sum. Currently, there are many great lending companies out there, such as creditpoor.co.uk that will allow you to solve any financial inconvenience, without making you broke.
This is all great. But what if due to the misfortune of your financial situation you mistakenly fell into the clutches of a less than transparent firm? There are certain rules to be followed by both parties. Trustworthy payday lenders will normally check your financial background to see if you are able to make your payments on time. However, if a loan company does not follow the said rules, you can make a complaint and be entitled to compensation.
What are the reasons for complaining?
While there is a Good Practice Customer Charter to be followed by all lenders, if you encounter a particular one that doesn't do that, you are entitled to complain. Keep in mind that loan companies should also respect all FCA (Financial Conduct Authority) rules.
To make it simple, here are a few things that need to be addressed before a lender can give you any money:
They have to tell you the final amount you have to repay at the end of the loan period. This ensures all transactions are transparent. It also means there will not be any hidden taxes.
You should both expect and welcome a thorough check of your financial situation. While a bank statement with your monthly income should suffice, avoid any company that does not require any proof that you are financially able to repay the loan.
Payday loans are designed to help you momentarily. Be wary of lenders that continuously offer roll-overs. While they are great in case you really have a hard time returning the borrowed money, roll-overs come with extra fees.
A good lender will mention the possibility of a complaint and what to do in case you have one.
What to do if you have a complaint?
First of all, you should mention the problem to your lender. You might be able to clarify and solve any inconvenience. If you do encounter an issue when trying to pay back the loan, you can ask them to freeze all interest and make a repayment plan. However, if this doesn't apply to you, and you do have serious issues with the lender, you have the option of making an official complaint with the Financial Ombudsman Service. Depending on the case, you might be offered compensation. The rules state that the lender should have 8 weeks to solve any potential problem. A formal investigation can also be started by the FOS.
There are many great payday lenders out there, starting with creditpoor.co.uk. However, the best way for you to be safe is to do your homework first.
Save More Money in 2018
Subscribe and join the worldwide 52-week money challenge! Get the tools you need right to your inbox.