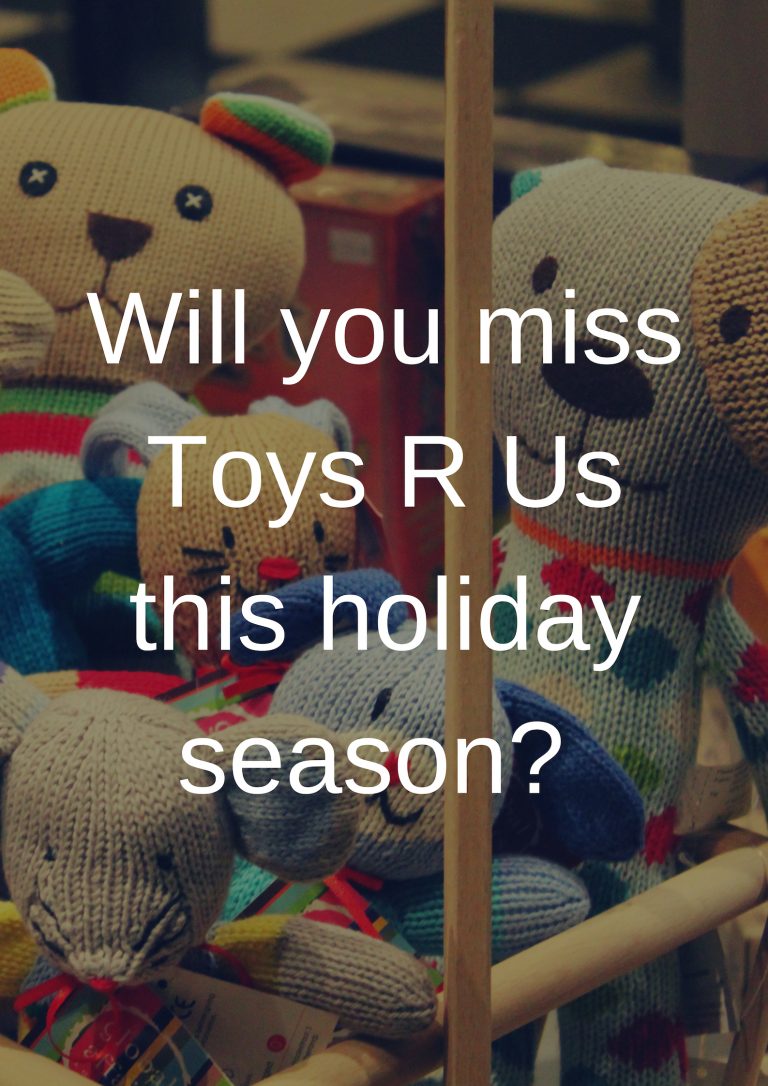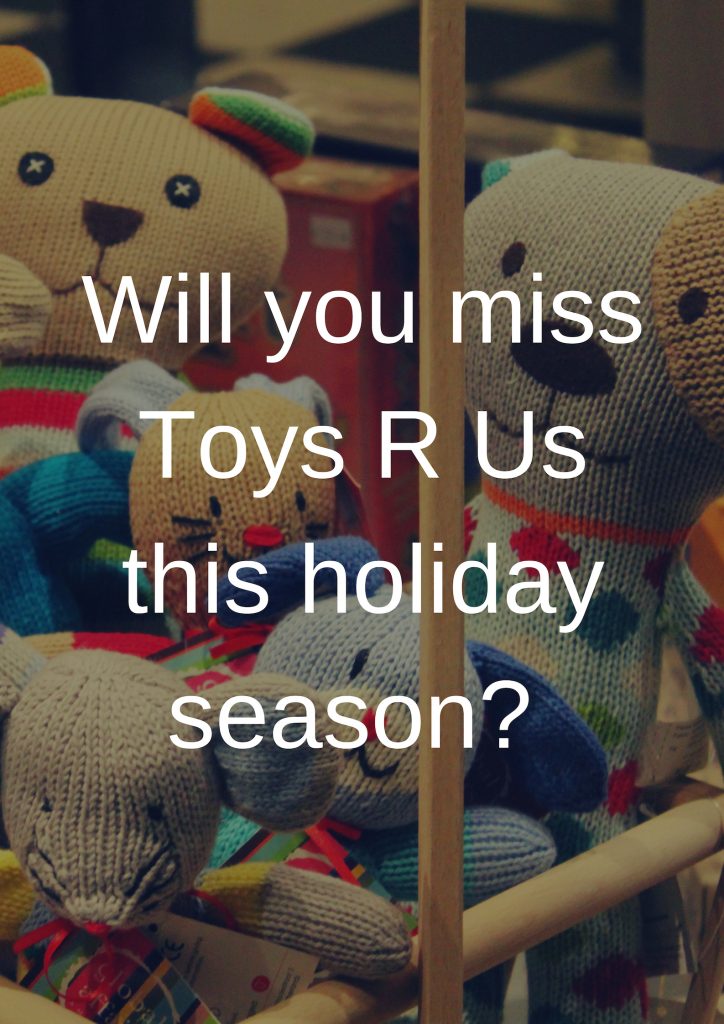 Black Friday is just a few weeks away and you may be missing that Toys R Us wish book. Toys R Us was always the kids toy store with great deals on the biggest shopping day of the year, and parents across the country would line around stores hours before they opened to get them. I have some good news and bad news. The brick and mortar stores won't be back for the holidays after the company's bankruptcy this year. But the company is putting popup stores in 600 Kroger-owned stores in select locations. The selection will be small – maybe 35 items and the Toys R Us stores are expected to be temporary.
Toys R Us was a go-to destination for holiday deals and now parents are scrambling to find the better deals. According to the National Retail Federation (NRF), Americans will be spending 4.1% more than they did last year. Walmart always has deep discounts on Black Friday and throughout the holiday season but what if you don't like the rush of the big department store? If you're looking for a new kids toy store, you do have some options for getting the best deals – but you need to plan now.
Shop in Your Pajamas
The NRF says that holiday spending will be equally split between online sales and brick and mortar retailers. Almost every major department store has an online store. To get the best deals, wait until Cyber Monday, which is the Monday after Black Friday. With Thanksgiving coming a little early (Nov. 22), you may feel better about ordering something online you may need to return before the holidays.  A few tips for shopping online:
As mentioned, check the return policy. You don't want to be stuck with an item that looked good online but wasn't what you expected after you received it. And if you think you will need to return it before Christmas, make sure you have plenty of time to do so.
Order early. Most stores will tell you when you can expect to receive your package. By shopping early, you may be able to take advantage of free shipping.
Weigh the cost between buying it in a store and paying shipping fees and other expenses. You may discover you should just change clothes and drive to the store to get the best deal.
Small Business Saturday
Do you want to get a unique gift? Try shopping local on Small Business Saturday. It's always held the Saturday after Black Friday and this year it's on Nov. 24. Many merchant organizations will offer special promotions on this day. This is a great opportunity to shop local and find something you can't get anywhere else.
Check Out Arts and Craft Fairs
Does your dad really need another boring tie? Find something unique for him and the rest of your family at an arts and crafts fair. Many communities are still holding these fairs and festivals. Some hold inside winter markets for local artists to display their wares. Not only can you find great art and unique items, but you may also find some handmade toys for the kids.
Have you started your holiday shopping yet? Will you miss Toys R Us? Tell us your plans in the comments below.
Read More
Your Kids Apps are Full of Ads
Best Restaurant Deals and Apps for Families