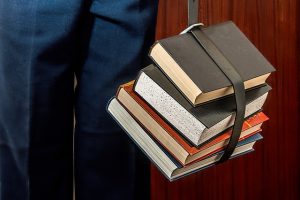 In a world where what you know is everything, it only makes sense that the price of a college education would continue to be on the rise. College or university, private or state, bachelors or masters, your education is going to cost you.
Before you run off to the comment section to inform me of all the scholarship money you are going to receive, keep one thing in mind. Scholarships are earned and whether it's fair or not, some high school graduates simply aren't as fortunate.
Paying to learn
If you are one of the millions who have graduated within the past ten years, than you are fully aware of what I am talking about. Everyone wants to make sure you realize the necessity of earning a college degree. However, not enough people are willing to discuss just how much of the rest of their life is spent paying for the piece of paper.
If you are one of graduates who had difficulty financing your education, you could end up spending almost half of your career paying for what you have learned. Too often, those who have finished with degree in hand spend almost as much on student debt as they do paying rent or a mortgage.
Not only does the amount of the loan go up with each year you attend school, the mountain of interest debt will often continue to grow the longer the loan takes to pay off. If you have been forced to borrow from several lenders in order to accomplish your education goals, things can quickly get out of hand.
Give yourself a break
Now, before we go any further, I want to make sure I am perfectly clear. I am not anti education or against any of the institutions that provide it. I have already begun saving, hoping my daughter who will soon be two years old, decides that college will be a part of her life.
I am simply trying to make a recommendation for those who are swimming in a sea of debt due to the price of tuition and other fees that go along with learning. If you haven't done so yet, it may be worth your time going over a few student loan consolidation reviews. While knowledge is everything, it shouldn't take everything you have in order to pay for it.
By consolidating the loans you have taken out in order to pay for school, you give yourself a better chance of getting ahead. This will not only reduce the number of payments you are making every month, it will also get rid of a ton of the interest you are paying.
Keep one thing in mind. A consolidation loan is either a product or service made available through a financial institution. Because of this, they are not all created equally. There is definitely going to be some fine print that needs to be read.
Spend some time going over the reviews available and research all of the options you have. Use this as a chance to get ahead and give yourself a little room to breathe. Noodles and rice are great foods while you're in school and on a budget. However, you shouldn't be stuck eating one or the other the rest of your life because your student debt is consuming all of your grocery money.
Get Your FREE Book Now
Get a copy of "Teach Your Kids About Money," a Kids Ain't Cheap ebook, FREE by signing up.