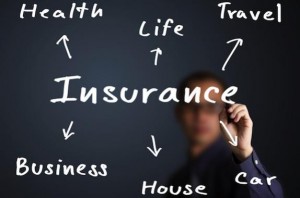 The New Year is a great time to revisit all aspects of your personal finances.  However, after budgets and investments, a lot of people forget to re-evaluate their insurance needs.
Not only could your needs have changed, but by shopping around for insurance, you could get a better rate and possibly save some money.  Here's some simple things that you should look for in the New Year.
Home Insurance
Have you moved lately?  Have you bought new stuff for the house,mor maybe remodeled?   If any of these situations apply, it's important to remember that your home insurance needs could have changed.  You may need to look at increasing the value of coverage, or even adding more personal property.
The worse thing that you can do is be under-insured, and that can happen easily if you don't make sure that your policy keeps pace with the improvements you make to  your home.  Just imagine installing a brand new wood deck, having a BBQ accident, and not having enough insurance coverage to have it replaced.  That's not a good thing, and you'll regret it later.
Auto Insurance
Auto insurance is one of those insurance types where it pays to shop around.  The sad thing is that your insurance company typically locks you in at a set amount, regardless of changes that happen in the industry.  I recommend calling around to several different companies, or getting quotes online, so that you can really see if you're still getting the best rate possible.
Plus, if you've moved at all, simple changes like your zip code can make a difference in the rate you'll pay to insure your car.
Personal Property Insurance
Did you get a pretty, shiny diamond for Christmas?  Well, if you did, you're extremely lucky, but you should also consider getting a personal property policy to cover your jewelry.  Typically, most home insurance policies don't cover jewelry, and so you have to purchase an additional policy that just covers the jewelry.  They aren't expensive, but they can help you with the piece of mind that will make you comfortable wearing your new ring or necklace as much as possible.
What other insurance moves do you think people need to make in the New Year?