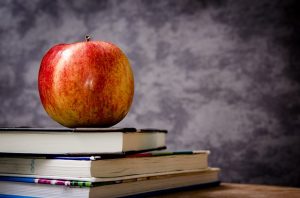 A lot of parents are willing to sacrifice and go for the extra mile when it comes to their child's education. They are willing to donate their time, go through long commutes to bring and fetch the kids to school and in some cases even sacrificing their own career, health or finances so that they can afford to provide their kids a better future.
Parents that want their children to go through college also give up the chance for an early retirement, purchasing big items and other simple joys to cover the cost of living nowadays. According to a study on Veteran's Today Money, the most common sacrifices the American family does to cover healthcare and education expenses for their children are:
Eating out at restaurants
Purchasing the latest gadgets
Buying new clothes
Going out
Taking vacations
Ordering take out food
Parents want to do a lot for their children but there are ways you can still enjoy the simple pleasures of life by keeping these things in mind:
Asses your financial situation. It is definitely a personal choice to pay for your child's education, however parents should not sacrifice their own future or their retirement funds just to cover the educational costs of their child. There are other ways to save, cut expenses and also avoid debt overload by considering other sources of income or other options without doing any drastic measures to ensure your child's future. If you want to find out the latest deals or are looking for discounts, coupons or services you wish to avail, visit coupon dash and see how you can still enjoy those little luxuries once in a while.
Consider your child's stake in his education. Each child is different – others may decide to stop pursuing their education after high school and others appreciate to pursue their education when they can play a financial role in supporting themselves like getting a part-time job while attending college or having a scholarship.
As parents, whether you're going to cover all of your child's educational expenses or your child decides to chip in when they reach college to fund their education, their well-being and grades come first. Focus on this and let your child experience responsibility but at the same time participate in campus activities, college traditions and find career-related opportunities for their own future as well.
A college education is not a guarantee for success but it is a basic requirement nowadays to be able to land a good paying job. As a responsible parent, this is something you'd envision for your child later on in life.
Being involved with your child's future is a personal decision but it doesn't have to stress out your wallet too much. A lot of parents agree that there isn't a limit to what sacrifice you will make for your children's studies but there are available options out there. You can still go ahead and enjoy the simple pleasures in life and know that your child still gets a good education.
Get Your FREE Book Now
Get a copy of "Teach Your Kids About Money," a Kids Ain't Cheap ebook, FREE by signing up.