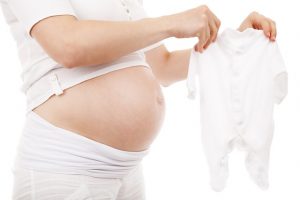 Whether it's your first child or fifth, there are things you must do to prepare for your infants arrival. And no matter how much you prepare, there will be times you just have to wing it. Here are six steps to prepare for baby.
See a doctor – your OB/GYN will make sure mom and baby are healthy and guide mom in making healthy choices during this crucial 9 months. Educate yourself on your options though. You are not required to have every test done. While you are at it, seek out a pediatrician and know what's expected after birth – shots, visits and so on. Don't freak yourself out, but ask about any "high risk" medical concerns you have and wrap your head around what they will require medically.
Purchase the basic supplies – the basic supplies vary from family to family, but in general you will need diapers and wipes, crib or bassinet, swaddling blankets and several size and weather appropriate outfits for the infant. Also consider some bottles and formula, even if you are planning to breastfeed. It never hurts to be prepared.
Prepare your home – consider the pets in your home and preparations you need to make with them. Prepare meals and keep them in the freezer for those first couple of months when sleep is a luxury and your free time will be spent snuggling with baby. While child proofing your home is not required with an infant, you will find that time flies and before you know it, those little fingers are seeking out electric sockets.
Organize help – who will watch your other children while you are in the hospital? Will your mom come to stay when baby is born? How much maternity leave does mom have and what's the plan when she must return to work? Perhaps you can get help cooking and cleaning for a while to take some pressure off. Work these things out before baby makes his or her appearance to give you peace of mind and time to just enjoy your new baby.
Know your options – we all go into the birthing process with a preconceived notion of how it will turn out. Are you expecting an all natural birth or are you ready to ask for an epidural the moment you arrive? Are you scheduling c-section or are you going to wait until the baby is pushed out into a tub full of water? Whatever your hopes and dreams, make sure you are aware of alternatives. An all-natural birthing process may turn into an emergency c-section in an instant, be aware of it all and the repercussions.
Relax and enjoy the process and your baby – pregnancy and birth are miraculous. Make sure to slow down and breathe and enjoy the process. Enjoy your baby's movements in your belly. Watch as they punch out through your skin or practice kicking. Babies do not come with a handbook, but relax and trust yourself to know what's right for you and your baby. And don't hesitate to ask for help if you need it. Every new mom has been there!