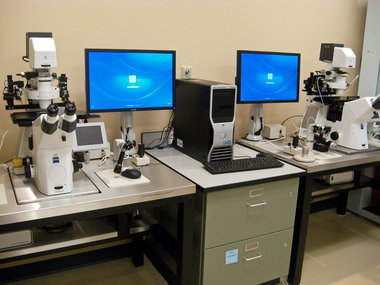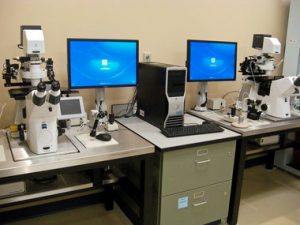 If you're reading this article, chances are you've been struggling with infertility for a while.  This is such a tough situation to be in, because you know that all of the next steps (no matter how small or big they may be) are going to be hard emotionally, and have the potential to be very expensive, from human egg freezing to IVF. However, what many people don't realize is that, in many cases, some types of infertility treatments are covered by insurance.  This can be a huge benefit to an otherwise dreary situation.
Diagnosis and Treatment of Underlying Condition
This is the phrase that you'll here the most: Your insurance covers the diagnosis and treatment of the underlying condition of infertility.  But the real question is what does this mean when you actually get to see a specialist?
This clause usually means that you get the following covered for the woman (based on your normal plan deductibles):
Exams
Blood Tests
Radiology Tests
Prescription Drugs
Possible Treatments Relating to Infertility (i.e. blocked tubes)
What Insurance Doesn't Cover
That sounds like it covers a lot of things, and it does.  It also covers a lot of the more expensive aspects of treatment, including radiology tests and prescription drugs (like Clomid).  However, insurance also doesn't cover a lot of things when it comes to infertility as well.
For example, it doesn't cover anything related to the male reproductive system (unless the male is covered under an insurance policy that also has a diagnosis and treatment of underlying condition clause).  Some common things that applies to this are:
Blood tests he needs
Sperm Analysis
Hormone treatments or other prescription drugs
It also doesn't cover anything related to actually getting you pregnant.  This means, the following typically aren't covered:
Insemination
In vitro fertilization (IVF)
The Bottom Line
The bottom line is that if you are going to see a reproductive endocrinologist or other specialist, make sure that you check and see what your insurance company covers before going.  You may be surprised to find out that a lot of it will be covered.
Plus, if you have a condition like PCOS (Poly-cystic ovarian syndrom),  and everything else is functioning normally, taking a round of clomid and having intercourse normally may be all you need to get pregnant.  This also won't cost you very much beyond your visit copays.
However, if you are going to need much more extensive help, like IVF or even using a surrogate, it can be a large expense.  In this case, you should consult with a financial planner or other advisor that can help.  Many of the top fertility centers also offer financial guidance if you are in these situations.
What are your thoughts on the cost of care for IVF or other reproductive procedures?