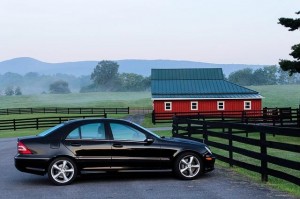 As your family grows your vehicle needs will change.
A two seated car isn't going to work for a three person family with a brand new baby. And among the size of a vehicle other things will come into play, such as safety and accessibility.
Here are some steps you can take to find the right car for your growing family.
Size of the Car
When it comes to the size of a car you need to think into the future.
For instance a family of five can comfortably fit into a standard SUV with five seats. But if you'll be adding onto your family in the next couple of years you'll need to go with a seven or eight seated vehicle.
Think about not just what you need right now but what you'll need in the next couple of years. This will save your major hassles.
Safety of the Vehicle
When you have young children it's important that you consider vehicle safety.
For instance large size cars, SUVs, and vans usually have a higher safety rating than a compact car. Make sure to do some research on the safety of the vehicles you like.
After all, your most precious cargo will be in tow!
Vehicle Accessibility
If you have a new baby you want to make sure you can easily get your baby in and out of the car.
This is why you'll want to go with four door cars. If you have a two door vehicle it will be hard to take a car seat in and out.
It will also be a hassle if young children have to get in and out of a two door car.
Price of the Car
Once you have the types of vehicles you're looking for narrowed down it's time to decide on the hard part: your budget.
If you've saved up cash then you know what your budget will be. However, if you plan on taking out a loan you're going to need to figure out how much you can, and want to, spend.
Car loans can now be taken out on seven year terms. I would highly encourage you to take out the shortest term possible.
Play around with a loan calculator to determine what you can afford. Also check with different banks on going interest rates. One option is to look for the best car finance with IMB.
Also, don't forget to factor in the cost of your insurance. It's a good idea to go ahead and find out how much insurance would be on cars you're considering. You can do this by contacting your insurance agent and asking them to run quotes for you.
By following these steps you should be able to pick out the right vehicle for your growing family.
Happy shopping!