They may not be the greatest Christmas movies of all time but they area most certainly my favorites. As soon as Thanksgiving is behind me and we get into Christmas mode, I break out my Christmas DVD's and we start watching. I don't let a Christmas season pass without without watching every movie on this list. It's a fun and important part of our families tradition.
If you don't own any of these and want to pick them up, we recommend Amazon. They have a huge selection of used merchandise available. Most aren't being sold directly by Amazon, they are sold by other merchants in the Amazon marketplace but I personally prefer it to buying through ebay, it seems better controlled. Many of the movies in the below list are available used for $5 – $10.
1. Scrooge
This version of the Christmas Carol story is by no means the most popular. Most people I know have never seen it and it was not a favorite of the critics but what do they know. This version happens to be my favorite and is also my top pick for our Christmas movie list. It stars Albert Finney as both young and old Scrooge and he does a phenomenal job. It was made in 1970 and what sets it apart from the rest is the music. That's right, it's a good old-fashioned musical and it's one of the things I love about it. I grew up watching this movie. Every year for as long as I can remember, I have watched this movie with my family; first with my parents and sister and now with my wife and boys. I still look forward to it every year. If you don't own it, it's a good one to grab and is available from Amazon at Scrooge DVD
2. It's a Wonderful Life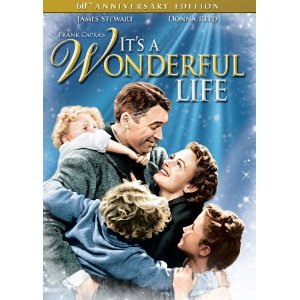 It was a very tough decision between this movie and Scrooge for my #1 pick but in the end, Scrooge won out by a very small margin. It's a Wonderful Life came out in 1946 and stars James Stewart and Donna Reed. I love this movie more than I can describe. I have been watching it for years but it still tugs at my emotional heartstrings and brings tears to my eyes when everyone comes together to help George Bailey in his time of need. If you don't own it, it's a must see and it is available from Amazon at It's a Wonderful Life DVD
3. Miracle on 34th Street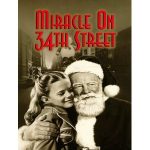 Another Christmas classic! There have been a few versions of this movie over the years but none of the remakes can hold a candle to the original. Miracle on 34th Street came out in 1947 and stars Edmund Gwenn as Santa Clause, John Payne as Fred Gailey, the beautiful Maureen O'Hara as Doris Walker and a young Natalie Wood as her daughter, Susan Walker. It's about a sweet and kind old man who believes he is Santa Claus. He is surrounded by skeptics but in the end, everyone comes to believe and understand that some things are always worth believing in, even after you become an adult and think you know better. It is available from Amazon at Miracle on 34th Street DVD
4. Rudolph the Red-Nosed Reindeer
I don't care how good the latest computer animation technology becomes, there will always be a place for these classic stop-motion animated movies. The animation is just beautiful, and not that "beautiful for it's time" nonsense, these movies are beautiful for any time! I am a big fan of all the Rankin/Bass Christmas classics but I decided to just put my favorite one in the top 10. It's a great story and is typically the first movie we watch to kick off the Christmas season. It is available from Amazon at Rudolph the Red-Nosed Reindeer DVD. They also have a box set that includes Rudolph and a bunch of the others called Original Christmas Classics
5. National Lampoons Christmas Vacation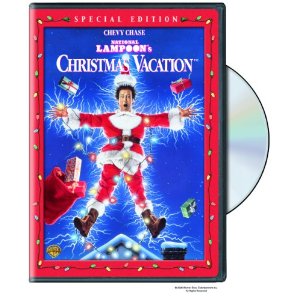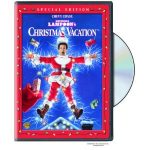 It's time to bring on the funny! This is the third installment in the Griswold vacation series and it is my favorite. Once again Clark Griswold bites off more than he can chew as he pursues the perfect family Christmas. Despite his best intentions, the Griswold luck takes over and everything goes downhill in a very hysterical way. The movie came out in 1989 and stars Chevy Chase, Beverly D'Angelo and Randy Quaid before he completely fell off his rocker. The movie is packed full of funny moments and we all have our favorites but really, how can you get through the Christmas season without hearing Randy Quaid utter those immortal words…"Shitters full". It is available from Amazon at Christmas Vacation DVD.
6. Elf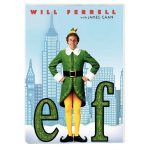 I am not a huge Will Ferrel fan, I can usually take him or leave but there are three movies he has done that I love and Elf is one of them. It's the perfect vehicle for his brand of humor. The first time I saw this movie was in the theater when it first came out with a few friends. I wasn't actually that impressed. I thought it was okay but didn't plan on watching it again. The next year I was channel surfing and I came across Elf. I ended up watching it again and LOVED it. Not sure why it did click the first time but I have watched it every year since then. It is available from Amazon at Elf DVD.
7. Die Hard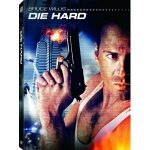 That's Right! Before you start complaining, Die Hard is definitely a Christmas movie and there is nothing I want to see more after being dragged out into the cold to go Christmas shopping with my wife. There are actually a few great action movies that we love to watch at Christmas time, the first Die Hard is my favorite but Lethal Weapon and LA Confidential aren't far behind! What makes it a Christmas movie? The whole thing takes place at a Christmas party and if that's not enough, he beats the bad guy by hiding his gun with Christmas Ho Ho Ho tape! C'mon, it's jolly and awesome all at the same time! It is available from Amazon at Die Hard DVD.
8. Christmas Story

Yes, I am in the "I Love Christmas Story" camp. It seems to me that people either love this movie or can't stand it and don't understand why people like it. I am in the love camp. I enjoy the movie from beginning to end. The movie came out in 1983 and my family has been watching it every since. I watch this movie once a year and it cracks me up every year. We are the proud owners of a leg lamp desk lamp, leg lamp night light and a set of Christmas lights. After all, they are major awards! It is available from Amazon at Christmas Story DVD.
9. Love Actually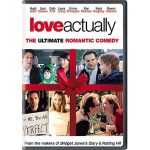 I hesitated to put this movie on this list because after all, this is a chick flick and I am sure my wife is going to read this. I try not to admit when I like these kinds of movies, otherwise, I will be flooded with them. But I would be remiss if I left this movie off the list because I really enjoy it. Few things express the spirit of Christmas more then Love and that is what this movie is all about. It came out in 2003 and has a lot of stars. It's a movie about a different couples and how their love lives interact during the Christmas season. It's heartwarming and full of the Christmas spirit. It is available from Amazon at Love Actually DVD.
10. Polar Express
If I had watched this movie alone, I am not sure it would have made it into my top 10. It's a great movie, don't get me wrong, but I on it's own, it's not a top 10 for me. The tipping point was watching it with my oldest boy last year. He was 3 at the time and was obsessed with trains. When we showed him this movie at Christmas time it was such a special and memorable experience that I couldn't wait to show it to him again. He was at the edge of his seat with unbridled joy and excitement last year. It was all the things that mattered to him at that moment, Trains and Santa Claus. It is available from Amazon at Polar Express DVD.
Other Movies that I Love but Didn't Make it to the Top 10
It was really tough narrowing it down to my favorite 10 because I have more than 10 that I really love. I did my best to select the best of the best but it is by no means complete. Here are the rest of the movies in my Christmas collection that I enjoy watching each and every year.
Well there you have it, those are my top 10 Christmas movies. Christmas movies are something I have a real passion for so please, take a few minutes and post your comments below.
What are your favorite Christmas Movies?