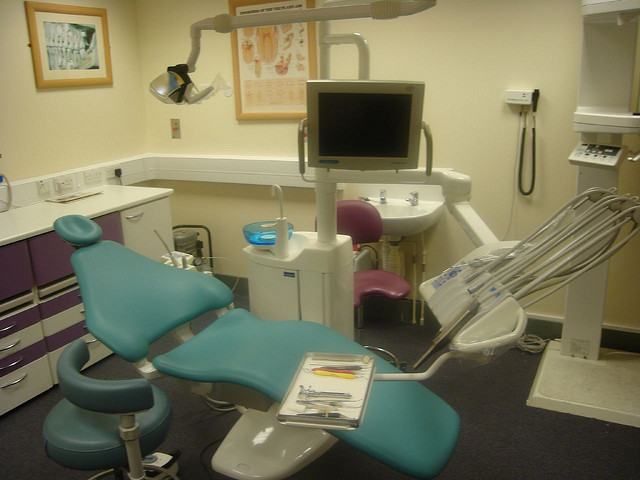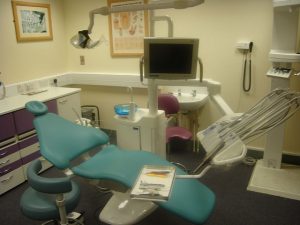 I have a confession; I love going to the dentist. Most people look at me like I'm crazy when I divulge that little tidbit — but it's true! I absolutely enjoy getting my teeth cleaned. My favorite part is the gritty polishing toothpaste. To me, it's like having a spa treatment for my teeth.  I honestly, don't even mind going to the dentist when I have to get other work done.
I do know that there are people out there who feel the exact opposite. Considering some of the stories I've heard; I can't say that I blame some of them. Not only do they dislike going to the dentist; they actually fear it. Are you one of those people?
I think the reason I like going to the dentist, probably has a lot to do with the fact that I've had pretty good experiences. I have sincerely liked all of my dentists, and I've really never had any major issues.  My teeth are not perfect. I've had my share of cavities, I had extensive orthodontic treatments when I was younger, and getting my wisdom teeth out (all four at once) was a major pain – but all in all, things haven't been too bad.
Many times when people fear going to the dentist, they put off getting necessary treatments done. These can then grow into bigger —  more painful issues. When they finally can't take it anymore – and absolutely must go to the dentist – what they had feared would happen (usually pain) can sometimes become a reality.
I really wanted our boys to look forward to going to the dentist. I decided to do my best to make it a fun, and positive experience from the very the first time they sat their little tushies in the dentist chair. I really hope that instilling good dental habits, and getting them comfortable with going for routine check-ups, will help prevent bigger issues; which can then lead to disliking or fearing the dentist.
Here are a few tips that can help your kiddos excited about the dentist.
Start Early
As soon that first little pearly white, makes it's grand appearance, start brushing. Be sure you use an age appropriate toothbrush and children under the age of 2 should not use a fluoride toothpaste. Getting children used to having their teeth brushed will make it easier for you and the dentist later on.
Educate Yourself
Visit the Parent Resource Center on the American Academy of Pediatric Dentistry web site. There you will find straight forward answers from the experts.
You'll also want to begin your search for the right dentist. Taking your child to a pediatric dentist is ideal. Their offices are usually colorful and full of all kinds of things kids love; toys, cartoons, and video games. Ask as many questions as you need to; to feel confident that your child will receive excellent dental care.
Educate Your Child
Take a trip to your local library or visit amazon.com to find books and/or videos about going to the dentist. These can be a helpful tool in getting your child familiar with the dentist and what to expect when they make their first visit.
In addition, many dental offices are happy to schedule an introduction visit for your child. This is a time when you and your child can go in, they can sit in the dentist chair, see and learn about the different tools the dentist uses, and just get a feel for how things work.
No matter what your past dental experiences may have been, it is important that you do not to project your dental fears onto your child. Keeping a positive attitude, and ensuring your child knows what to expect, can help prepare them for their first visit and get them excited about going to the dentist.
Here's a great book that can be found on Amazon.com. Just click on the book for more information.
What are some things you have done to get your child excited about going to the dentist or the doctor? Do your kids like going to the dentist? Does your child have a favorite book about going to the dentist?