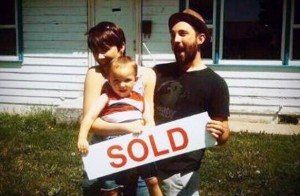 Buyers purchase an investment property for many reasons; to get a foothold in the property market, to build a financially secure nest egg for retirement or to build a property portfolio. Every property investor has to start somewhere, so your first investment property purchase should be researched thoroughly, as not all purchases will deliver positive returns.
Select the Right Property, in the Right Area, at the Right Price
Always choose a property that will increase in capital growth. Purchase in an area you are familiar with and as a first timer, do not consider offshore or interstate properties. Always get an independent valuation and research the current market value of properties in your chosen area. Select an area where there is a demand for rentals to ensure you have a steady flow of rental income. Also check out the demographic of the area as to whether there is greater demand for family homes or apartments to rent.
Select the Right Mortgage
When sourcing finance for an investment property, you will be faced with many options. Your loan will need to be structured correctly, so get expert advice from your financial advisor or mortgage lender. For taxation purposes, it is probably better to keep your current home loan and your investment loan separate.
Hire a Good Property Manager
A good real estate agent will look after your needs and screen suitable tenants on your behalf. They will do inspections several times a year which you can also attend if you are able to. Your property manager can provide you with a wealth of information on the landlords and tenant's rights and responsibilities. They will take care of maintenance and any emergency situations that might arise. They can also attend court proceedings in the event of non-payment of rent. It is a good idea to build a good rapport with your property manager and keep in regular contact.
Make Sure Your Property is Ready
If your investment property needs sprucing up, just give it a coat of neutral paint. Make sure your property looks tidy and fresh, as a well presented property will have no trouble attracting quality tenants.
Negative Gearing
There are many things to take into account with property investing. Your accountant will be able to give you advice on capital gains tax, stamp duty and interest deductions. If you make a loss on your investment property, this can be used to offset or reduce tax paid on other income you earn.
Purchasing an investment property is an exciting time and can help you reach your ideal financial goal. Investment properties are a longer term type of investment. Do not place yourself into financial hardship just for the sake of buying a rental property. This could put you in the position of having to offload and sell the property at the wrong time. Choosing the right home loan at the outset will put you on a stable financial path. A Clear Path Variable Rate Home Loan from BOQ can be used to purchase an investment property and gives you flexible repayment options.
Do you have any tips from experience when it comes to purchasing an investment property?