Kids Ain't Cheap but that is okay, they are more than worth it.  This community is aimed at parents but it's really for children.  It's goal is to help parents provide for their children without breaking the bank, and having fun in the process.
My name is Brian and along with my amazing friend Catherine, we run this community.  Having kids in the wake of the Great Recession and the financial crisis, we didn't want our kids to feel the squeeze like we were feeling.  Ultimately, we know that the most important we can do for our children is love them, keep them safe and healthy and teach them right from wrong.  Those things don't necessarily cost anything, but no matter how much you can tell yourself that the material stuff doesn't matter, it was really tough to not feel guilty when the kids asked for something small and we couldn't afford to give it to them.  Guilt is a powerful thing, even when it may not be warranted.
We have several goals with this community and we hope you will stick around as we go through the building process and participate as it grows.  We intend to:
Provide original and interesting content about family, fun, money, and more!
Give you reviews of toys and children's products so you can learn from our experience before spending your own money
Build a community of parents that are here to support each other and help us all grow as parents.
It's an ambitious goal but we are up for the task and hope you will let us know what you think of our website.
About the Writer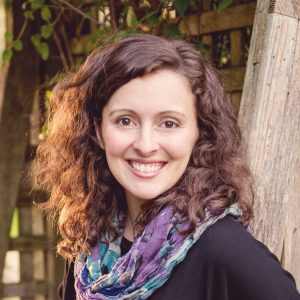 Laura Harris is a professional writer and author of "The Stay-at-Home Mom Blueprint." She loves writing about personal finance for families and encouraging others to strive for financial freedom. She has been featured on The Huffington Post, Rockstar Finance, Babble, Brightpeak Financial, and The Penny Hoarder. When she's not writing, she enjoys spending time with her husband and two children. You can also find her blogging at LauraHarrisWrites.com.
Disclosure of Material Connection: Some of the links in the articles are "affiliate links." This means if you click on the link and purchase the item, I will receive an affiliate commission. Regardless, I only recommend products or services I use personally and believe will add value to my readers. I am disclosing this in accordance with the Federal Trade Commission's 16 CFR, Part 255: "Guides Concerning the Use of Endorsements and Testimonials in Advertising."
Like Us? Sign Up!
Subscribe to Kids Ain't Cheap and get our latest content via email.