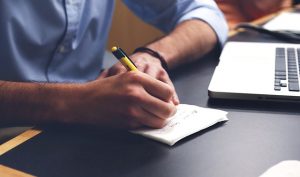 Automating business processes is becoming a wise strategic move for business control and efficiency. There are a lot of challenges that you will face as a small business owner in which automation can solve. Business automation can help you solve problems that does not need to be manually controlled, limiting human error and human intervention.
So how does automation benefit the entire business? Here are several pay offs it can offer:
Improve quality and consistency. When you want to make your customers happy and would like them to continue on patronizing your business, then it is important that you deliver consistent quality products and good customer service. When you automate this business process, you will ensure that your products are well-stocked that you can provide to your customers and that every action is identically performed, making good quality results.
Improve overall accountability. No more finger-pointing, lost files or other mix-ups. When you automate your business process, you can see those who are responsible for task completion as well as get alerts when a certain steps hasn't been completed in accordance to schedule.
Quicker turnover time. There is only a lot you can accomplish when you perform tasks manually. Automation can cut the time significantly as it can allow tasks to continuously progress, simultaneously completed and inform you regarding deadlines. There are systems that eliminate unnecessary tasks in the business which then allows the company to realign priorities and streamline the operations of the business.
Minimizes human error. It is normal to make mistakes when working manually in the business, especially if there is a lot of workload. Another benefit of automating is that it reduces human error by checking and performing tasks regularly in each stage of the business process, leading up to an overall improvement in the business workflow.
Decreased workload. As your business grows, completing tasks manually can take a lot of time, especially if it's complex. Incorporating a software can gather information from other sources and systems to collaborate and generate reports. You can lessen the workload of your employees so that you can utilize their skills and make them focus on their expertise to improve the business further.
Improve business insights. The market is always evolving and it is essential that you keep your business on top of your competitors. There is a business process that has analytic capabilities where you can analyze business trends, track response time and identify tasks that create a bottleneck in your business. You can identify which process triggers the deadline notifications, if there are processes that end without completion and what's the cause of the failure.
Efficient documentation. Paper trails can get quite messy and there is even a tendency to misplace hard copies. When you combine a management system to handle your documents, it can reduce the time for employees to file and retrieve documents, cut down losses on lost documents and even searching time. Customers will also benefit better service when employees have immediate access to their information and can process it from any location.
You can improve overall business efficiency and free up a lot of time when you do business automation. Once you figure out what process slows down the business, you can take steps on improving the business flow by automating. No idea where to start? You can visit kimble professional services automation to make the selection on what automation software will benefit your business.
Get Your FREE Book Now
Get a copy of "Teach Your Kids About Money," a Kids Ain't Cheap ebook, FREE by signing up.