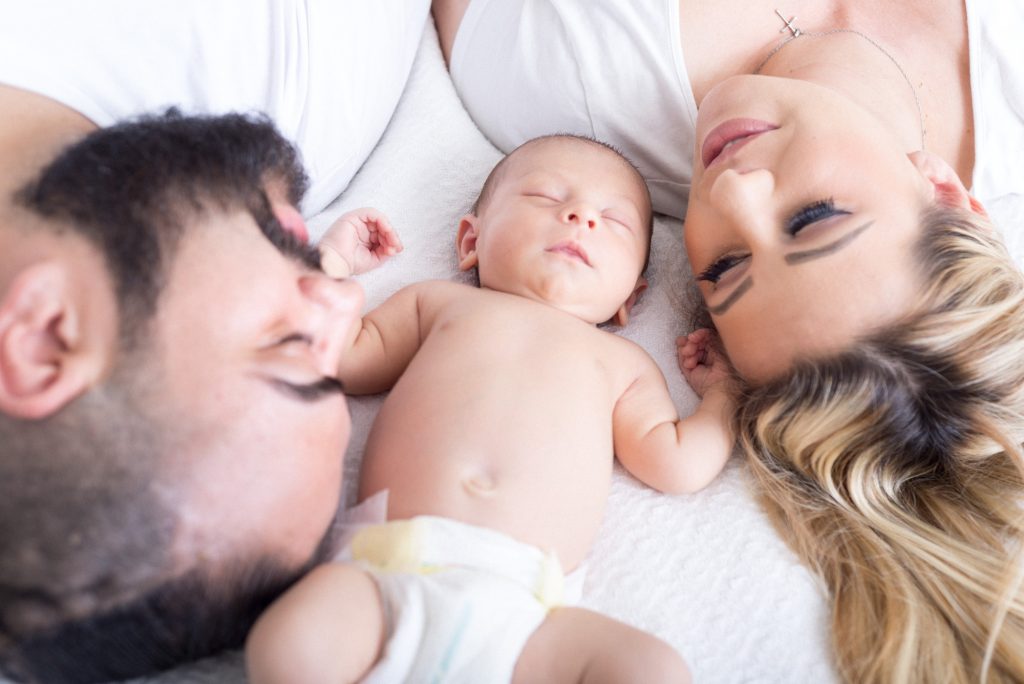 You've spent nearly nine months preparing for this moment, and now you're starting to panic. After all, you're about to have a baby, and the reality of parenthood is starting to settle in.
You probably feel pulled in a million directions with too much to do and too little time, right? But don't sweat it! We've compiled a solid preparing for baby checklist so that you can sit back and enjoy the beautiful (and wild) ride into parenthood.
Rest Up Early and Often
If your circle of friends and family includes lots of mothers, then you've probably already heard this piece of advice. But it doesn't make it any less true or valuable. You need to rest up NOW… before you've got a little one to care for.
Babies don't come with a pre-set schedule. So, you can expect a solid six weeks (or more) of sleeping schedule chaos. Put another way, you're going to miss out on a lot of shut-eye.
That's why it's important to start out ahead of the game when it comes to beauty sleep. Then, once the baby's born, prepare to catch a nap whenever they do.
We know it's tempting to watch your precious bundle sleep. But trust us, you'll need every stolen moment of sleep you can get.
Invest in Sensible Furniture
Yes, purchasing a super cute baby crib and creating a sweet nursery for your little one feels rewarding. Heck, it's part of the whole nesting process.
That said, your baby will want to be close and stay close to you after they're born. You're their lifeline in this strange new world, so why would they want to be separated from you by a whole room?
But you still need sleep, and your baby needs to stay safe. We've all heard about the dangers of co-sleeping. Fortunately, there are great alternatives.
Invest in sensible furniture that keeps baby safe and happy like a co-sleeper bassinet. You can attach the co-sleeper to the side of your bed so that baby stays close but out of harm's way. Trust us, you'll both sleep better day and night!
Change Your Perspective
A good friend of mine actually crawled around her house on her hands and knees to see life from her baby's perspective. This change in perspective helped her better baby-proof the environment for her little one.
While you may not currently feel like crawling around on the floor, especially if your due date's right around the corner, you still need to think like a baby. Identify items near or on the floor that could be a hazard to them.
These include things like loose electrical cords and window blind cords. Also, make sure that furniture, such as dressers, and appliances like televisions are properly secured so that they don't present fall hazards to your little one.
Finally, watch out for furniture that's not baby-friendly. This includes tables and other pieces with sharp edges as well as glass and metal furnishings. You can wrap them with bubble wrap or purchase plastic guards to neutralize the threat.
You'll also want to put breakable and fragile items out of baby's reach.
Invest in Baby-Proofing Accessories
Now's the time to invest in quality baby-proofing solutions. Make sure that you cover all electrical outlets as these can be a dangerous focus for baby's curiosity.
Look for choking hazards that babies could come into contact with on or near the floor. Secure kitchen and bathroom cabinets with a safety latch so that your little one can't get into dangerous items like cleaning solutions and chemicals.
Although it may feel a little rushed to start thinking about baby-proofing now, babies grow by leaps and bounds. They'll be crawling and then running before you know it. These tips will give you peace of mind and keep them healthy and safe.
Stock Up on Quality Eats
Trust us, the last thing you're going to feel like doing after coming home from the hospital is whipping up a gourmet meal. Making instant oatmeal will even feel like a chore. Instead, plan ahead by preparing and freezing meals.
When you have home cooked frozen meals ready to go, you can guarantee that you eat nutritiously while still having lots of time to rest and relax. You need to keep your energy up, so make life as streamlined and easy as possible.
Pump Up
If you're planning on breastfeeding, then preparing for a baby also means getting ready for feedings. You need a quality breast pump. Yes, these can get expensive, but you have options.
In fact, you can rent a hospital-grade breast pump at your nearest hospital or lactation center. There are also a wide variety of products on the market to suit your unique needs and lifestyle.
You'll want to invest in a nursing pillow so that both you and baby feel comfortable during feedings. Now is also the time to purchase maternity bras and tank tops with flaps for easy accessibility as well as nursing capes for public outings.
Get Monitor-Ready
There's no way to keep your eyes on the baby at all times. Fortunately, technology has come a long way when it comes to baby monitors. These gadgets let you see what your little one is up to and hear when they're crying.
Some monitors even come with an intercom option, which allows you to soothe and reassure your infant when you're not in the room. Or, check out the Owlet Smart Sock Baby Monitor, a truly unique baby monitoring option.
Designate a Rest Area
Set up a comfy, quiet location where you can rock or glide your baby to sleep. This corner is also a great spot to place a swing or balance chair when you need to set the baby down and take a phone call, do a few chores, or go to the bathroom.
Find a quality swing or chair where baby can rest alone and then make sure the area is clear of clutter, choking hazards, cords, and other potential dangers.
Preparing for Baby Checklist
While there are many additional ways to prep for the arrival of your little one, our preparing for baby checklist focuses on the essentials. These items will help ensure your baby feels safe and happy once you bring them home.
Looking for more parenting tips to help you get ready for the amazing adventure of parenting? Check out our baby blog for answers to your most pressing baby questions.