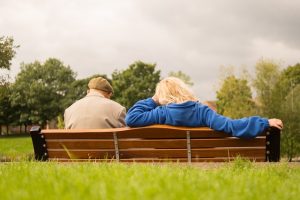 In an ideal world, everyone would be able to meet their financial obligations and live comfortably. However, reality is not like that. You may be one of millions who face competing demands for your monthly pay check and balancing those demands can be stressful on a daily basis. From time to time, you may well need money urgently and unless you have accumulated an emergency fund, you need to decide the best place to find the money.
If you are lucky, you may have family or friends who can help out. There will be no need to look at the possible sources of finance in the marketplace.  If you have a credit card and sufficient available credit, that is an alternative but there is a high rate of interest applied to any balance left outstanding after the month end and the payment you are required to make.
It is common in the USA today for people to carry such balances even though they are paying such interest. It makes far more sense to take a personal loan at a lower rate for any expenditure. Indeed, it makes sense to pay off any credit card balances by getting such a realistic loans and then ensuring that you do not build up a balance again.
A personal loan is just one source of money and with approval for realistic applications being very quick, such a loan is one way to address an emergency. There are others, some of which are only available to those with a good credit score.
Remortgage
You need to do your calculations when you look at mortgages. They are inevitably long term with relatively low interest rates. If you close your existing mortgage, you need to understand any potential fees and charges to get a true picture of remortgaging. Likewise remember if you increase the term that involves paying more out in the end, even if you get a more competitive rate. On the positive side, there are tax benefits in sourcing money this way.
Home Equity Loans 
Such loans will be at a higher rate of interest than the mortgage itself. You will not be starting a mortgage from the beginning accessing money this way.
Home Equity Line of Credit 
This offers you a facility which if you need money, you are fairly certain to take. The danger is that you will not know the interest you will pay overall because the rate is variable.
401 (k) 
Your retirement plan contains your money and you can borrow it but you must pay it back, even though it is effectively to yourself. It is important to remember that the whole point of saving for retirement is to guarantee a comfortable life. If you borrow from the fund, you are losing the growth that money will have been providing.  In addition, you will be making your repayments from your taxed income.
Payday Loans 
If you have a poor credit score, you may find it more difficult to access money. A payday loan will address an emergency in the very short term but you will be paying a very rate of interest and penalties if you default. Such loans have a place in the market though you need to be aware of the details involved in taking out such a loan.
Conclusion 
Planning for the unexpected is an interesting challenge. If money is tight and an emergency arises, your best course of action is largely dependent upon your financial circumstances. If you have a poor credit score, you can expect to pay a higher rate of interest than those with a good credit score. If you can avoid borrowing from your 401 (k) then you should do so. It means that you are not taking from your retirement fund and thereby losing the growth that your borrowings would otherwise achieve.
Get Your FREE Book Now
Get a copy of "Teach Your Kids About Money," a Kids Ain't Cheap ebook, FREE by signing up.