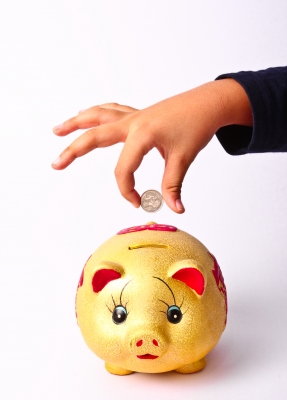 All parents wish to raise all rounded children. While most excel in other aspects, financial discipline remains a challenge in most households. It is more complex when the people that kids look up to display poor financial decisions. Result- another generation of financially incapable individuals.
You do not have to have the financial background to thrive in money matters. The Internet has made it possible for anyone to get educated on this crucial issue. There are also plenty of books available in the market. With proper knowledge, habits that instill financial sense practiced at home will help you raise money masters.
Help Children Understand What Money Is
The first thing a child will most likely do with money is taking it to the mouth, just like anything else on their first interaction. Teaching the little ones that money is a medium of exchange is a great place to start. At the point of payment, let the child make the payment. The details may not be clear, but understanding that you have to pay to get the things you want in a store will help start instilling money value.
There should be a particular place where you keep money in the house, if not in wallets. When you leave money anywhere in the house, a child may develop the impression that money is not valuable. Coins may pose a different danger altogether as they are likely to put in the mouth, which can lead to choking.
Use Money To Reward
Awards encourage children to do better and take the initiative in future. It is natural. When introducing house chores to children, use the money to pay them. Once they have earned, take the opportunity to discuss how they will use the money.
Here is where parents and guardians introduce the principle of work. Children ought to understand that money comes as a result of putting in some effort. If they need a toy, for example, you can work on them taking extra household chores apart from their allocated daily duties. Older kids can opt to wash the car and get some extra funds in their accounts instead of having someone else do it.
Guide on How To Use Earnings
It is not enough to show them how money comes by, teach them what to do with the money. This is crucial. Scholars and financial analysts believe that what makes the difference between the rich and poor lies in what both parties do with the money they earn. Teach the kids the principles of giving, saving, and investing.
Introduce them with how insurance works and discuss with them things like health insurance quotes with pre existing conditions depending on their age. Nothing is that complicated if you break it down in simple language. Getting the child to understand insurance products and how they work will expand their knowledge and channel their curiosity towards meaningful things.
Creating a Saving Culture
With every income that comes through, there should be a portion that goes into saving. Watch programs on money talks with your child. Let them ask whatever is not clear, and answer it on their level. Never underestimate children's understanding capability.
Enough companies are offering various children saving products. Whatever saving mode you choose for the kids, involve them at every stage. Simple things like walking into a bank as you explain the processes ushers your baby into a whole new world. Once you sow the seed, other efforts will just act as watering acts.
Remember children learn the best from what they see, not just hear. As you embark to empower the young ones on financial matters, be the best example. Do not export what you do not practice.
Like Us? Sign Up!
Subscribe to Kids Ain't Cheap and get our latest content via email.