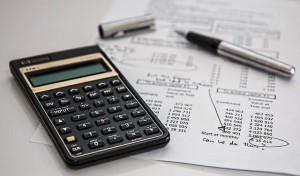 Buying your first home is an exciting time. The thought of looking at houses and finding that one house that you love is an amazing feeling.
But soon after you start your home search you begin to realize that being a first time home buyer comes with many responsibilities. And since buying a house will probably be the biggest purchase of your life you need to do things right.
Here are four important tips for first time home buyers.
Save a Large Down Payment
Your number one goal in purchasing a house should be saving a large down payment. There are three reasons why:
If you don't put at least twenty percent down on a home you'll be stuck paying PMI. PMI, or private mortgage insurance, is simply insurance covering the bank if you default on your loan. It's an extra expense to you and you need to avoid it.

Many banks won't loan money unless you're able to put a large down payment on the home.

 

The more you put down on the house the less you owe. That might seem like common sense but is often overlooked. In today's economy where jobs are uncertain it's important to be financially prepared.
Don't skimp on saving. I know that you're anxious to buy your first home but you need to be financially prepared first.
Get a Fixed Loan
When it comes to mortgages there are two common types: fixed loans and adjustable rate mortgages.
With an adjustable rate mortgage your interest rate, and therefore mortgage payment, will change. And since interest rates are currently at an all-time low, chances are your ARM will only go up.  Fixed rate home loans make planning payments easier and allow you to budget more effectively for the future by locking in a set interest rate for a specific period of time.
Check Insurance Rates as Soon as Possible
The property tax and home owner's insurance need to be factored into the cost of your home. And I've found that first time home buyers are often shocked at the price of homeowner's insurance.  For instance, if you are purchasing an older home that is not near a fire department your cost of insurance will most likely be high.
Check insurance rates as soon as possible. You don't want to be surprised by the cost when you go to close on the home you chose.
Get a Home Inspection
Last, but certainly not least, you need to get a home inspection.
Just because a home looks sound doesn't mean that it is. A home inspector can take a look at the house and find issues like electric, plumbing, or structure that you're not going to catch.  Home inspections typically cost a couple hundred dollars but are worth every penny.
Conclusion
Buying a home is exciting. But if you want to make a smart purchase you need to be prepared. Start saving for your home well in advance and check on all the other costs like interest rates and insurance. The more prepared you are the higher your chances of being a successful first time home owner will be.