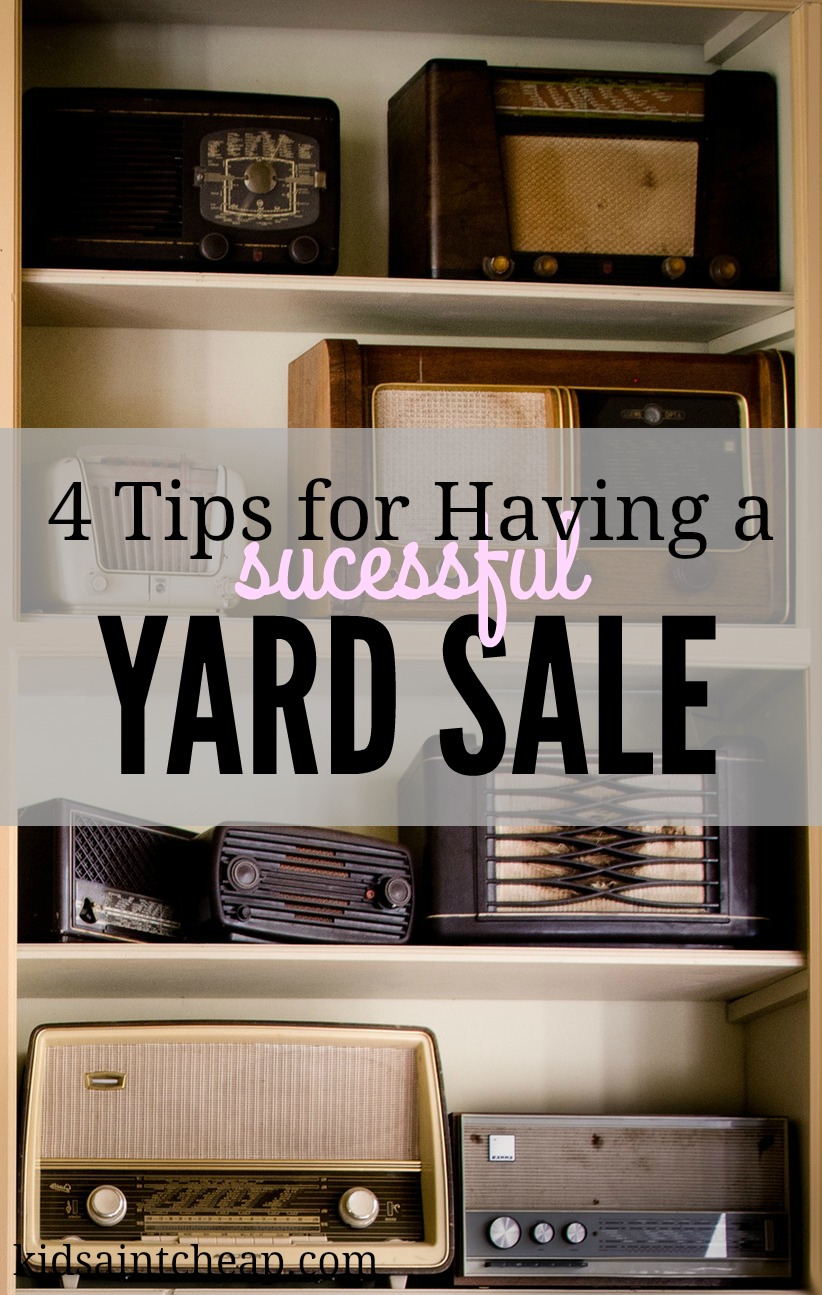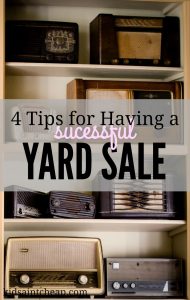 It's springtime which is universal yard sale season! While a yard sale can be a great thing, a poorly planned and disorganized yard sale is nothing short of infuriating. People who spend time at yard sales are often just at one stop on the way of many. They want to be able to quickly scan everything and decide if an object is worth it. Even if you have a lot to offer, if it isn't clearly identifiable, you won't be successful.
Here are a few tips for having a successful yard sale.
Make Sure the Items are Clean
Make sure everything is clean. If they're old and dusty, spend time cleaning dust off. Wash the clothes. Clean baby/kids toys. You'll probably have more sale success if you spend a little time making sure everything looks nice and clean, it gives the potential buyer one less thing to consider. No one wants to buy baby toys with your kid's grimy fingerprints all over it.
Organize Everything
As mentioned, organization is key. You can easily lay out everything (ideally by categories of ''like'' items) on a simple blanket but you could also use shelving of sorts to get everything off the ground. Don't pile everything, have it neatly laid out and clearly visible. If you're selling clothes, try to rig something up so they can hang and are easily identifiable rather than being in a big pile. The more organized everything is, the more successful your sales will be.
Put a Price on it!
Once everything is organized, put a price on it. A lot of the time, people aren't interested in necessarily talking to you, they want to pick the item up, pay for it and walk away. Obviously be up for some negotiations, but rather than needing to answer every time someone is interested in something, lay out a clear price to at least start negotiations.
Advertise Well
Plan the weekend out well in advance so you can start advertising a week or two in advance. Don't just rely on few signs thrown up in your neighbourhood, if you want traffic you'll need to get the word out. Print signs and put them in local grocery stores, make an online classified ad, put in on Facebook and ask friends and family to share, put an ad in the paper. Give people time to consider the sale and plan their weekend around going. If you have something special to advertise, make sure you note that. Gently used baby items, prom dresses, jewelry, or electronics are a few types of things that may get you noticed. Whatever you plan on selling, it may be of benefit to note why your sale is ''special''.
When a yard sale is just thrown together it shows. They're disorganized and you can often tell by just driving by that it may not be worth stopping and sorting through everything. With a little planning you can make your yard sale go from mediocre to quite successful.
Do you have any tips for planning a successful yard sale?