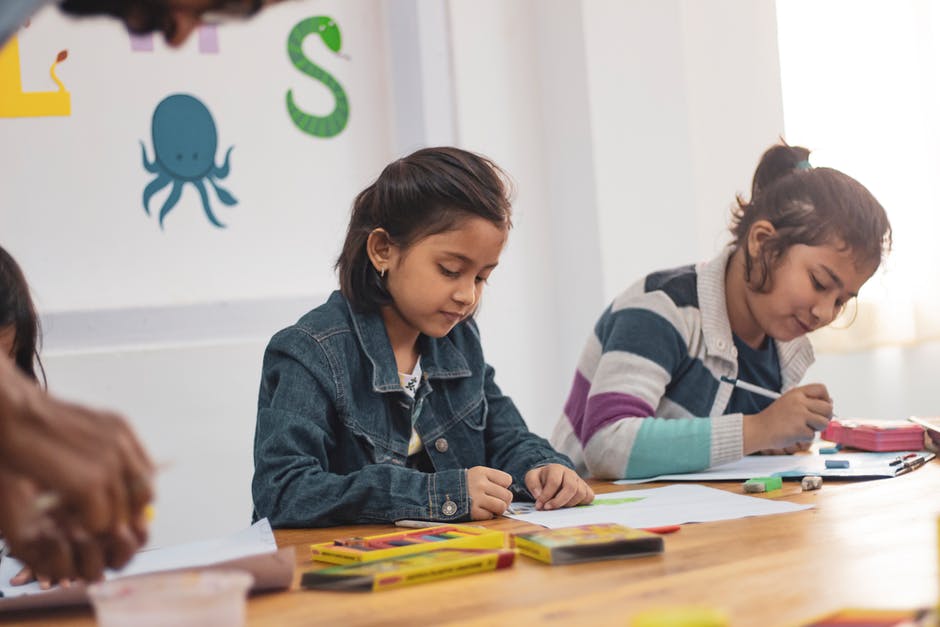 Education continues to be a topic of debate these days. From budget cuts, teacher strikes, and safety concerns, it's no wonder many parents are looking toward private school as the answer.
But with that comes a financial investment, which gives many parents a moment of pause. Exactly what are you getting for the money? And is it really better than a public school education?
You know what they say, you get what you pay for. Private schools have many amazing benefits that make it worth the investment.
Let's look at 9 benefits of a private school for your child's education.
1. Enriched Academics
Specialized academic offerings are regularly found in private schools. It's one of the major benefits and why parents seek private schools out.
Public schools find themselves limited with standardized curriculum and low government funding. Without these limitations, private schools have offerings such as various gifted classes, Advanced Placement courses, and the International Baccalaureate program.
With enriched programs like this, private school students score top marks on testing and college entrance exams. Plus, many private schools find their students getting into the university of their choice.
2. Dedicated Teachers
Parents aren't the only ones who know what benefits private schools offer, teachers see this as well. It's these benefits that bring in dedicated teachers to lead private school classrooms.
These teachers are usually highly educated, often specialized in their chosen field. From special education, gifted classes, or subject focused, their specialized training lets them adapt to the needs of each student.
Plus, the small classrooms allow teachers to form a bond with their students. It's a very close-knit community. Teachers become role models that leave a lasting impression on students for a long time to come.
3. Extracurricular Activities
Unfortunately, public schools continue to find funding for their extracurricular activities slashed with growing budget cuts. This leaves few choices for students who want to take part in something beyond the classroom.
Yet, private schools don't only focus on the importance of academics. They focus on strong extracurricular activities as well. They believe this gives a child a more balanced, well-rounded education.
These activities range from sports, arts, music, and focused clubs. They help students develop skills and social interactions that you can't always get in a classroom.
4. Parent Involvement
Private schools encourage parents to become involved in their children's education. This three-way partnership between parents, their children, and the school is how most private schools work.
There are regular parent-teacher conferences, classroom and social events such as parent breakfasts, field trips, fundraisers, and any number of other activities.
It's all about keeping the lines of communication open between parents, teachers, and the school administration. Plus, when kids see how much their parents take an interest in their education, it helps the parent-child relationship grow.
5. Religious Preference
Many parents not only feel their children's academic learning is important but their religious education as well. Having religious teachings is one of the major benefits of private schools.
By law, religion isn't allowed in public schools. But private schools have the freedom to include as much or as little religious teachings as they like.
Parents can choose a private school that focuses on one religion. Or non-denominational schools are available, with everything else in-between.
This gives parents the ability to choose a private school that fits their religious needs exactly.
6. Smaller Class Size
Many, if not most, public schools experience overcrowding. This leaves class sizes bursting at the seams. And teachers are responsible for too many students.
In fact, the average class size for an American public school is about 25 students or more.
Private schools keep their class sizes small, under 20 students. This enables teachers to have more interaction with each student, which results in better grades and test scores.
That's because teachers are able to identify learning weaknesses and strengths with smaller class sizes and adjust their teaching method. This ensures no students fall through the cracks.
7. Respectful Learning Environment
One of the advantages of private schools is their dedication to maintain a high standard of respect and discipline from their students. This creates a safe and nurturing environment that you can't find at many public schools today.
One reason this is easier for private schools to create is because of the smaller class sizes. Teachers are more able to focus on individual students and discourage bad behavior.
Another reason is the sense of community private schools naturally have. Students and staff feel a sense of pride in their school and in each other. This can be especially true of religious-based private schools.
8. More Resources
Private school kids are lucky enough to have extended, sometimes personalized, resources at their fingertips.
Whether that be an extensive library, high-tech computer labs, state-of-the-art sports facilities, online classes, or any number of other resources. They are all there to provide each student with the best education and experience possible.
It all depends on each individual private school and what they hold important.
9. Shared Beliefs and Philosophy
When you want the best for your child, it can be comforting to know your children's school shares the same beliefs and educational philosophy that you do.
Whether it be religious beliefs, a specific teaching method, or a focus on technology or arts, many private schools offer something for everyone.
Education is not a one-size-fits-all deal. There are many ways to approach learning that matches with your own perspective. And finding a school that fits best with your child will create a positive learning experience.
Let the Benefits of Private School Push Your Child to New Heights
Your child's education lays the groundwork for their future. And now that you know what the benefits of private school are, you can confidently set them up on the road to success.
Want to get a head start in saving for your child's education? Check out these tips on how to save $2,000 in eight months!