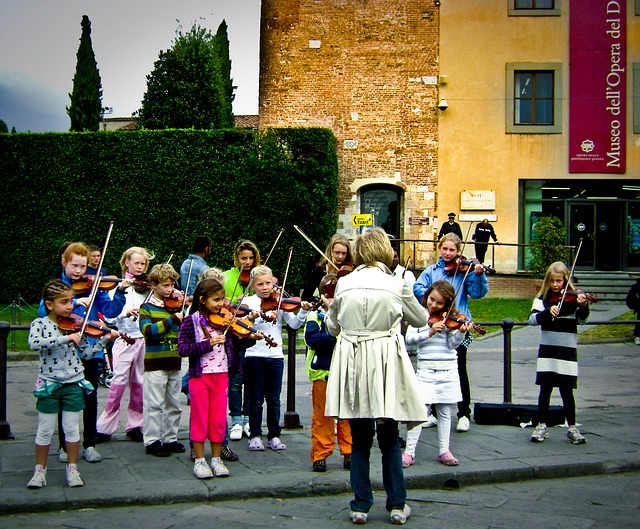 A lot of mothers who choose to stay at home when their children are young try to make plans for what they might do with their careers when their kids are older and in school. Teaching is an option a lot of moms find appealing, as it means they will be working at the same times their own children are at school, will have school vacations off to spend with their families, and can also learn some useful things to help them teach their own children and get them interested in their school studies.
Studying To Become A Teacher
If you already have a college education and are skilled and knowledgeable in an area you think you'd like to teach, then the best way to become a teacher is to qualify with a masters in education. However, going back to college can be an expensive business and you probably don't want to spend a lot of money on this or incur student debt while you have the expenses associated with a growing young family. Luckily, there is a cheaper alternative that also offers stay at home moms a lot more flexibility. This involves doing your masters in education online.
Why Online Education Is the Cheapest option for Moms Who Want to Teach
A lot of very good schools like the University of Cincinnati offer an online masters in education course, and while these courses are not free, they cost a lot less than attending a college in a conventional way and paying full tuition. You can still get student loans if you need them to cover your course. However, you may find that an online course is affordable without doing this, helping you stay out of debt. This isn't the only reason online courses are cheaper. However, you also avoid the costs of actually attending a physical university and don't have to worry about things like child care, as you would if you attended lectures at your local community college.
Other Reasons Why Moms Can Benefit from Doing Their Teaching Qualifications Online
Price isn't the only reason why online teaching degrees are a good idea for moms looking for more career options. By being able to view lectures at a time that suits you and work through the course at your own pace, you don't have to worry about missing a lesson because your childcare arrangements fell through or your child is sick. You can simply work when your children are sleeping and postpone your studies if something comes up that you have to deal with. On a normal course, it can be easy to fall behind or worry about missing things when your family needs your attention more, but as an online student, you have no such problems.
If you love the idea of having a new teaching qualification when your child starts school and you want to return to work, then an online degree is definitely worth considering.