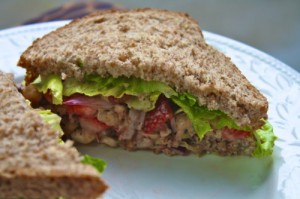 When I found out I was pregnant I was one of those parents who obsessively read and researched everything. Even after she was born I was still researching like mad, over everything. Well almost everything. One topic has me totally lost. Feeding my almost two year old. Feeding my child has become one of the biggest stressors in my life. I've dealt with my share of parental stress since becoming pregnant but nothing could prepare me for the consistent stress of trying to feed my child.
She will eat most fruits, most of the time. Is picky with her vegetables. Outright refuses any and all meat which is fine but finding protein and iron substitutes can be a headache of its own. She loves cheese, bread products and pasta sauce. Try putting the three together, a-la homemade mini pizza, and it's not happening. She loves peas except when I want to put them in something. Everyday is an adventure at meal time.
Throughout the stress of feeding I have discovered a few tips that make feeding a picky eater slightly easier.
Let Grazing Happen
With the exception of almost always being up for eating breakfast, I've discovered she's not much for wanting a traditional lunch and dinner. Though I don't necessarily like this, I've accepted she would much rather have smaller meals or snacks throughout the day. Rather than giving her a traditional lunch I usually pack a bunch of healthy snacks instead. Sometimes I'll try something like a sandwich but most days it's a combination of fruit, yogurt and something like whole wheat crackers and cheese. This way she can eat at her pace while still getting some nutrients.
Get Creative
Given that she doesn't like meat by itself, but will eat pasta I'll try to "hide" meat in stuff like pasta sauce or chili. She also likes smoothies and mixed fruit so it's easy to hide stuff she normally wouldn't eat like kale. I've discovered she likes to "dip" things so have tried making stuff like homemade tofu or chicken  nuggets and give her ketchup to dip in. She's also accepted hummus as a cracker dip. A  newspaper recently printed a brownie recipe which though contains some cocoa is actually made with beans and quinoa, something I'm sure she will eat and sneak a little protein into her treat!
Two Bite Rule
I've received the suggestion, and plan to implement, that all foods (new or not) require a two bite rule. She must try two bites before she will be allowed to 'leave the table' but is welcome to eat as much that is offered to her. It is said that children take many attempts of a new food before they accept it into their diet. One of my frustrations is that if I do something as simple as use a different shape pasta she won't even try it, outright refusing it before realizing she will like it. With a two bite rule she will likely try to realize that she does like it. The two bite rule sets boundaries as parents but still gives the child some freedom to make decisions.
Dealing with a picky eater is very frustrating but with a little accommodation it doesn't have to be as bad. Pay attention to your child's eating patterns and try to adapt them within your lifestyle, without turning yourself into a short order cook!