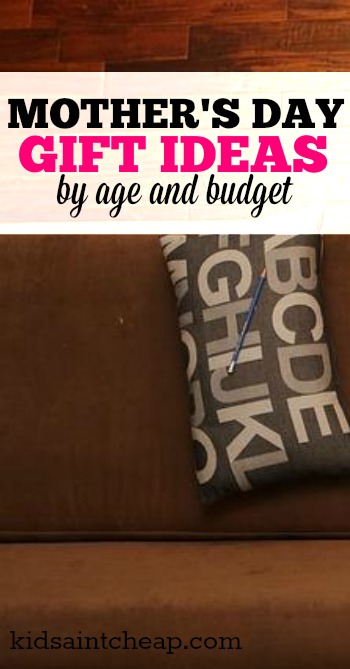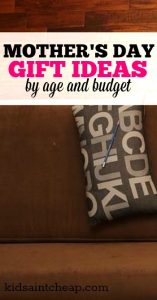 I have always loved Mother's day. As a child growing up I found Mother's day crafts in school we're always the most fun (in hindsight probably not a coincidence since most of my teachers we're female, and moms themselves- always prepping cool gifts they'd want to receive themselves!). As an adult, and now a mother myself, it's a special day.
I admit that it takes a lot to be a mom. It is the hardest thing I will likely ever encounter in my life. From pregnancy to raising a successful child, it is hard. I think Mother's day and Father's day are two of the most important days of the year. Though gifts aren't necessary, much like a birthday it's nice to feel appreciated and most people enjoy tangible objects.
What a child is able to accomplish in terms of gifts will vary depending mostly on age and as well, budget. The best gift I ever received (and likely will never be topped) was a homemade video my husband made for me on my birthday- it's not always about how much money one spends. Time, effort and thought far outweigh any monetary denomination.
Gift from…Babies
Budget Idea: Have the babies' footprint or handprint placed on something. Moms love baby feet and hands more than can ever be explained. Make an impression in dough or casting kit or use ink to take imprint and place on an object (picture, ornament, flower pot….anything!)
More Expensive Idea: Have a piece of custom jewelry made with mom and baby birthstones. You can do this with rings, necklaces or even keychains. There is no shortage of birthstone ideas. They can be purchased at local jewelers as well as online at craft sites like Etsy.
Gift from…Young Children
Budget Idea: Plants. This is a general idea that can be broaden however you want. A simple vase with flowers is nice, custom paint a flower pot and have a child plant some seeds or bulbs. For less than $10 you could come up with a fun craft with that young kids would enjoy helping with
More Expensive Idea: A family dinner out. Now that my daughter is a little bit older, and able to sit down without wanting to run around everywhere, I enjoy taking her places (without worry of toddler containment!). A nice dinner out would be much appreciated by mom for sure!
Gift from…Older Child-Adult Children
Budget Idea: Time with mom. Probably the cheapest idea of them all but honestly the most important. Especially as kids get older, busy, and more involved in their own independence, mom would LOVE a day with you- distraction free.
More Expensive Idea: Take mom on a date out. A mom/child date is a super nice idea. Totally up to you what you plan but whatever it is, she will love it. Huge bonus points if you're earning your own money and budget a date for her!
Mother's appreciate the thought put into Mother's day. They know how hard they work and honestly deserve at least one day of recognition! Show mom you care and make her feel special.
What plans do you have for Mother's Day?