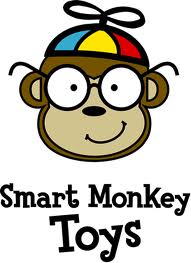 The other day we received a 16pc large red building block set, in the mail for a product review. These are by Smart Monkey Toys and I have got to tell you; even before I started assembling the blocks, I could tell they were going to be a hit with my boys.
16 pc Large Red Blocks by Smart Monkey Toys
Price: $25 – $36
When the kids saw the picture of the blocks on the packaging, they got super excited and immediately asked if they could play with them. I wasn't crazy about trying to put the blocks together with two very impatient 3 year old boys, buzzing around me like a swarm of bees.
Assembling the blocks
Anyhow, they were really keyed up and kept saying "please Mommy" in a cute non-whiney kind of way, so of course I had to finally concede. I've got to say, the first block took me a little bit to figure out — but once I decided to pull out the helpful and easy to follow instructions that were enclosed, it was a piece of cake. I was able to put all 16 large building blocks together in about 15-20 minutes. That is record time for getting anything done while my children are awake.
Kid tested, mother approved
As soon I was finished, the boys immediately began playing. They worked together to build a large firehouse. Then they decided to see how tall they could stack the building blocks. I was very impressed with how flush, the blocks fit together. We have an older, cheaper set, by a different company and those blocks always tip over before the stack gets too high. The blocks from Smart Monkey Toys are also much sturdier than the others we have. I know this, because the boys later decided to use them as ice skates.
They are made of lightweight corrugated cardboard so if they fall over, or if – and this would probably never happen – one brother accidentally flung a block in the direction of the other brother, no one would really get hurt. Nice!  Despite the fact that they are light, they are very well engineered and will hold a lot more weight than you might expect.
Another thing you can absolutely love about these blocks, is that they are made of recycled materials.
So, in case you haven't figured it out already — YES; I would definitely recommend these blocks. They are wonderful!
These blocks are available from these fine retailers.  The prices listed below are what they were being sold at when we wrote this review
Have you seen these blocks? What do you think of them? Would you buy them for your children?