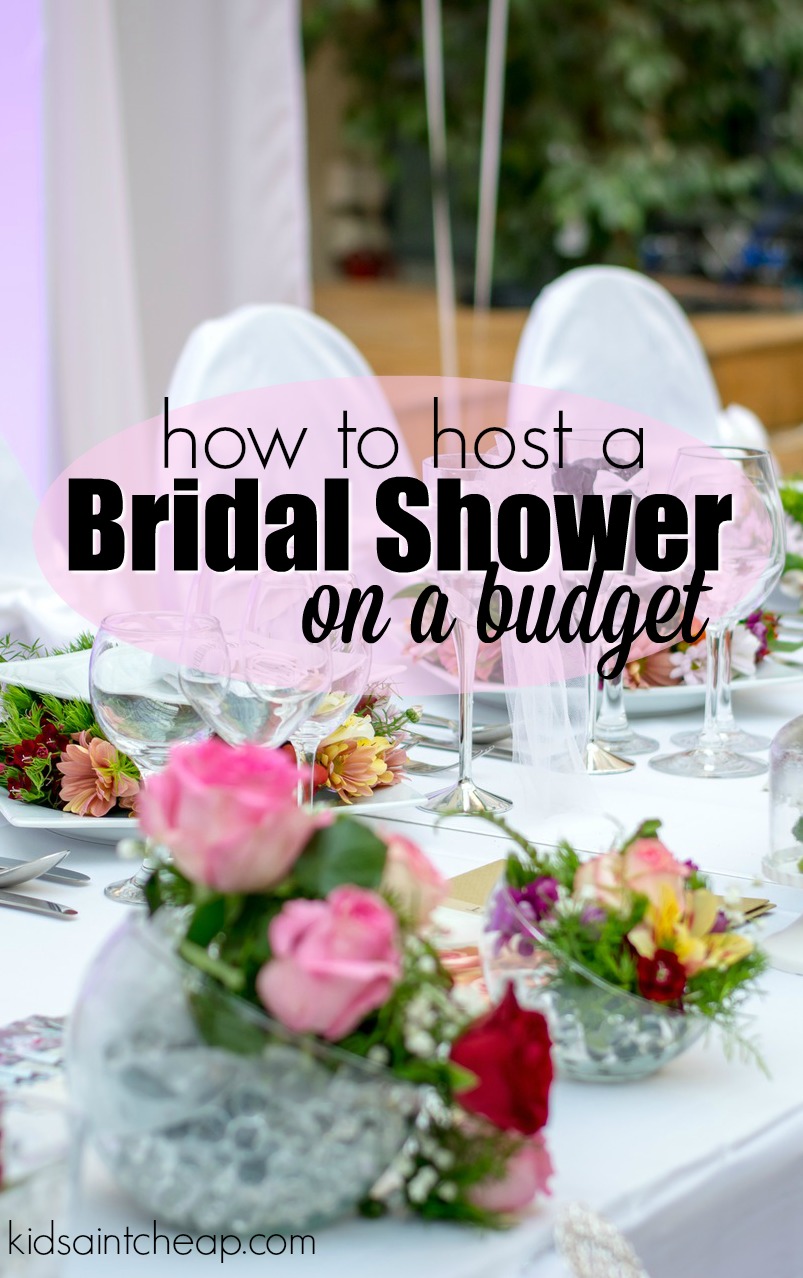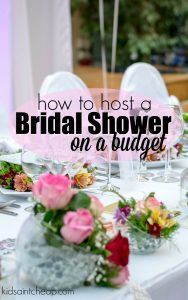 I think most of us have at least attended a shower before. Baby showers and bridal showers are both pretty common events. Though I have attended many, including my own, until this year, I have never been involved in hosting and organizing one and let me tell you, it is a lot of work! If you're not careful it can be so easy to go overboard and bust your budget.
Along with my Mother-in-law, we have been busy planning a bridal shower for my sister-in-law this coming week. In the past few months I have discovered quite a few tips to help make the process a little easier in both work load and finances. Though we are planning a bridal shower, the same could be applied to any baby shower as well.
Timing is Key!
Be conscious about the time you want your event hosted. Originally we had the time set to start at 4pm to accommodate someone who would be working in the day but we quickly changed it when we realized people would likely be expecting a full meal to be served.
Avoid hosting the event over a time where a meal would likely be served. You can save a ton on food costs by having it at an ''in between'' time. For us we decided to have the event from 1-4pm, after common lunch time but before supper.
Instead of needing to provide a meal we will be having finger foods like small sandwiches, fruit, cupcakes and treats. This is much easier on the wallet. A late morning works well too- you could simply have tea/coffee/mimosas and fruit and sweets. Aside from the financial side of things, it is so much less work!
Don't Go Crazy with Decorations
I did a quick walk through at a local party store and quickly got turned off. While there were quite a few cute decorations they really were a one-time use only and cheap in quality.
I could have easily spent over $50 in that store alone on stuff simply because it said ''Bridal Shower'' or ''Bride-to-Be''. Instead we went to the dollar store and bought some (of the exact same) balloons, streamers and a local craft store to make our own signs. It was less than half the price and not much effort.
(Here are some more tips on throwing themed showers.)
Designate Tasks
As the shower got closer and we realized how much we both still had to do we asked for help.
I knew the maid of honor wouldn't mind helping so we asked her to take care of one of the games as well picking up a few items from a specific store. She didn't mind at all and now something we didn't have to worry about. The day of the shower some cousins will be coming over to help set everything up too which will help while we prep the food.
Especially around a wedding or baby shower, people are often all too willing to lend a hand, just don't be afraid to ask.
Skip formal invites
Shower invites are very tempting. I looked and really wanted to buy some but I knew they'd just end up in the garbage so we opted not to do it instead choosing to do everything online instead. It was easier to communicate with people this way too. I don't think anyone minded not getting the formal invite and it saved us a few bucks!
I'm happy to say we managed to get everything we needed to host the 20 person shower for less than I was expecting because of a little extra planning on our behalf.
Have you ever hosted a baby or bridal shower? How did you manage everything?